Croyde Dunes towards Baggy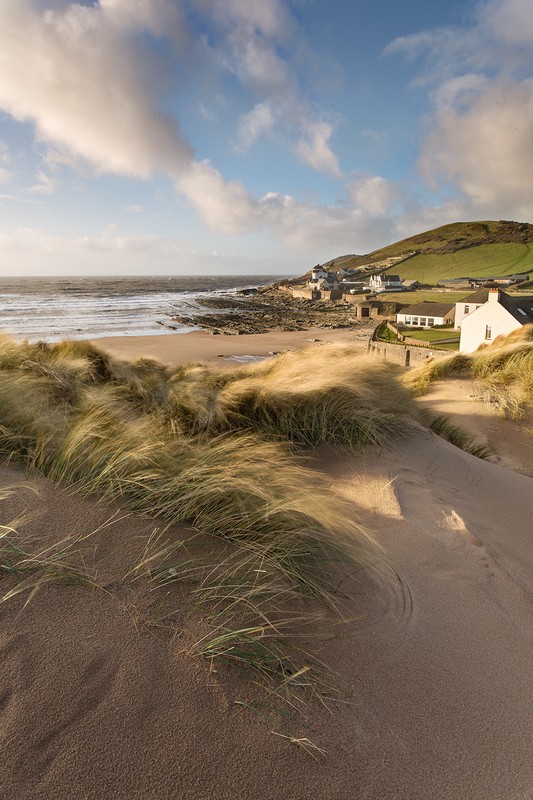 As the marram grass sways in the strong coastal winds a brief moment of late afternoon shines on the beach at Croyde Beach, Devon.
Croyde is a village on the west-facing coastline of North Devon, England. The village lies on the South West Coast Path near to Baggy Point, which is owned by the National Trust. It lies within the North Devon Coast Area of Outstanding Natural Beauty. Croyde village and its beach faces the Atlantic Ocean near the western limit of the Bristol Channel.