Frosty Sherdon Hutch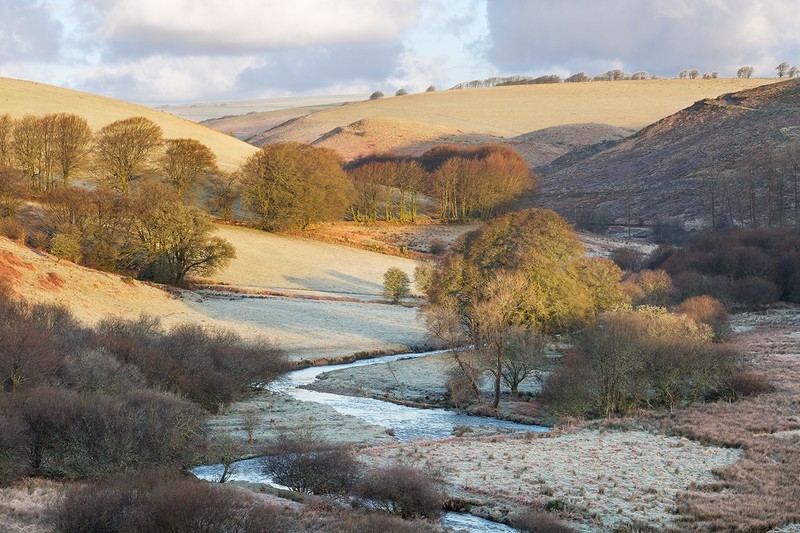 Golden light of the morning gently clips the tops of the trees whilst the waters of River Barle flow by at Sherdon Hutch with Cow Castle in the background.
Cow Castle is an Iron Age hill fort 5.75 kilometres (4 mi) West South West of Exford, Somerset, England within the Exmoor National Park. It is a Scheduled Ancient Monument. It has been added to the heritage at Risk register because of the risk from bracken. It occupies an isolated hilltop and has a single rampart and ditch, enclosing 0.9 hectares. It is in the valley of the River Barle. It is 1.2 ha in area and surrounded by a rampart, up to 2m high. Legend says that the hillfort was built by fairies to protect themselves against the earth.