Northam Burrows Portrait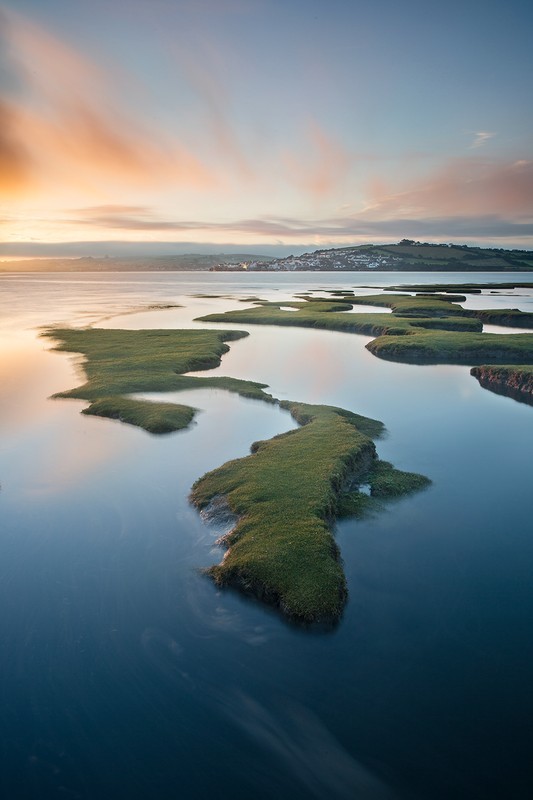 As the high tide pushes quickly in to the bay the gullies start to over flow and absorbs the small islands left whilst the stormy morning light wakes up the small seashore village of Appledore, Devon.
Appledore is a village at the mouth of the River Torridge, about 6 miles (10 km) west of Barnstaple and about 3 miles (5 km) north of Bideford in the county of Devon, England. The construction of a quay in 1845 further developed the port, and as a result Appledore has a rich maritime heritage from the second half of the 19th century.