Light snow on the moor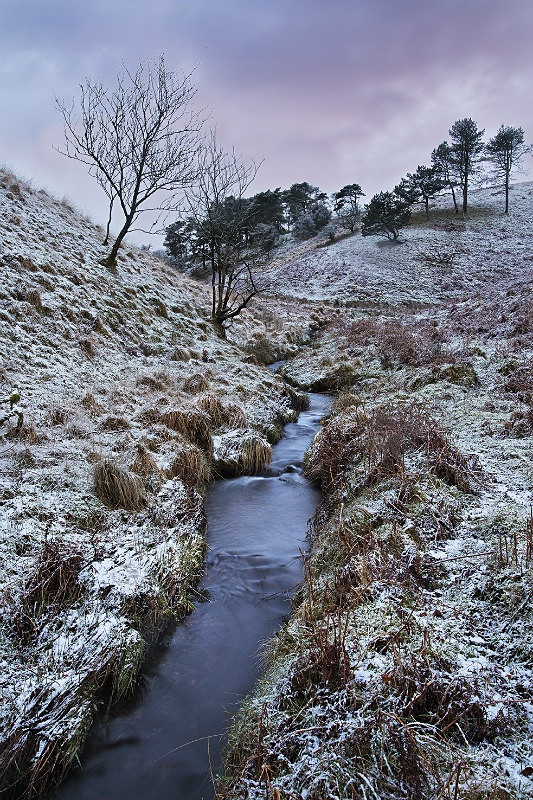 A steady flow of calm stream water passes though the small valley whilst the fresh laid snow settles and by luck a hint of colour from the setting sun on Exmoor.
Exmoor is loosely defined as an area of hilly open moorland in west Somerset and north Devon in South West England. It is named after the River Exe, the source of which is situated in the centre of the area, two miles north-west of Simonsbath. The moor has given its name to a National Park, which includes the Brendon Hills, the East Lyn Valley, the Vale of Porlock and 55 kilometres (34 mi) of the Bristol Channel coast. The total area of the Exmoor National Park is 692.8 square kilometres (267.5 sq mi), of which 71% is in Somerset and 29% in Devon.