Wimbleball Lake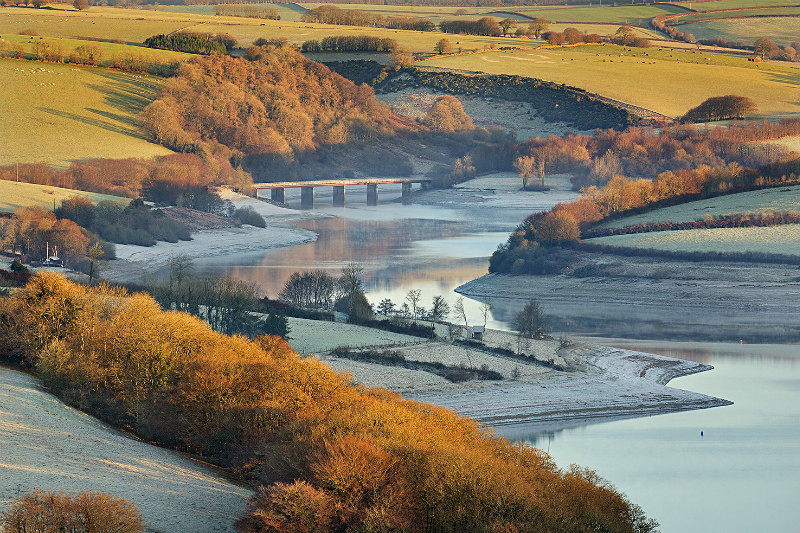 The morning's Golden light of colours shines upon the trees that surround the crinkle free iced chilled lake waters of Wimbleball Lake reservoir, Exmoor.
Wimbleball Lake on Exmoor in Somerset, England, is a water supply reservoir constructed in the 1970s and completed in 1979.
The 161 feet (49 m) high dam is of concrete buttress construction and impounds the River Haddeo to provide a water storage capacity of some 21,000 megalitres over an area of 374 acres (1.51 km2). Managed by the charity South West Lakes Trust, the lake offers a popular location for walking, camping, birdwatching, angling, sailing, windsurfing, canoeing, rowing and kayaking.