Watersmeet From Above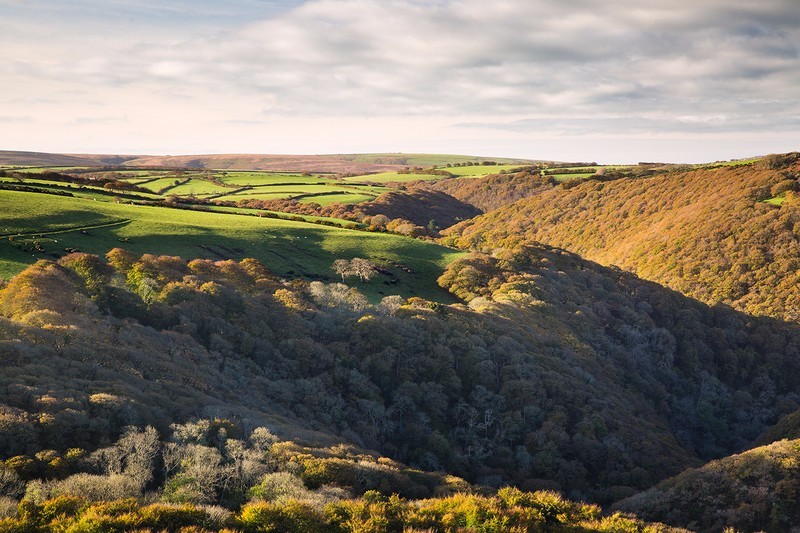 The morning light falls upon the autumn landscape above Watersmeet and deep in the valley walls hidden away rivers run.
The East Lyn is a river which rises high in Exmoor, in the English county of Somerset. It flows through the East Lyn Valley in Devon. The river is formed as the Upper East Lyn at Malmsmead from two minor tributaries, the Oare Water and Badgworthy Water. It flows for several miles, past Brendon and makes confluence with Hoar Oak Water at Watersmeet, where Watersmeet House is situated. The river then passes through a narrow gorge section, before flowing downstream for a further 2.5 miles (4.0 km) until the river meets with the West Lyn River and flows into the Bristol Channel at Lynmouth.