Landacre Bridge Morning Light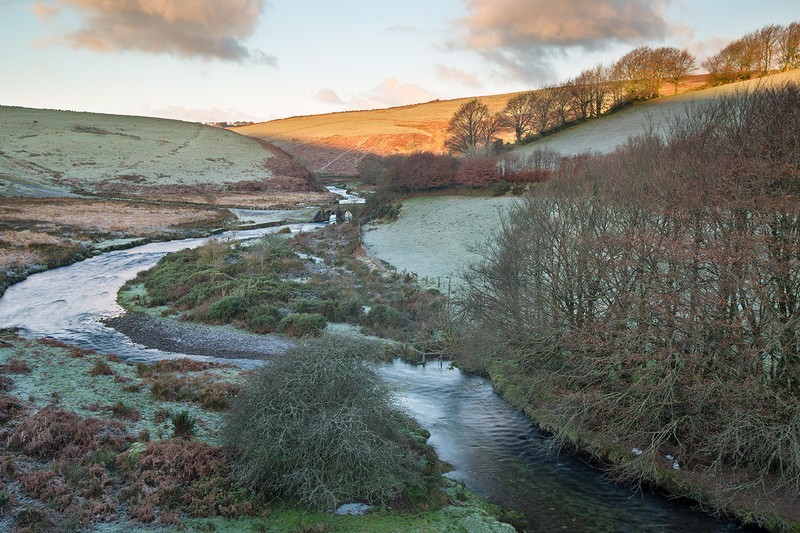 The rising sun brings golden light to the hills whilst deep in the valley a frosty ground lies around The River Barle and Landacre Bridge, Exmoor.
Landacre Bridge carries Landacre Lane across the River Barle near Withypool on Exmoor in the English county of Somerset. It has been scheduled as an ancient monument and Grade II listed building. The stone bridge has five arches each with a span of 9 feet (2.7 m). It was built in the late medieval period with the first documentary evidence being from 1610. Restoration work was undertaken in 1875, and again following damage during flooding in 1952.