Rockham Beach Wild Flowers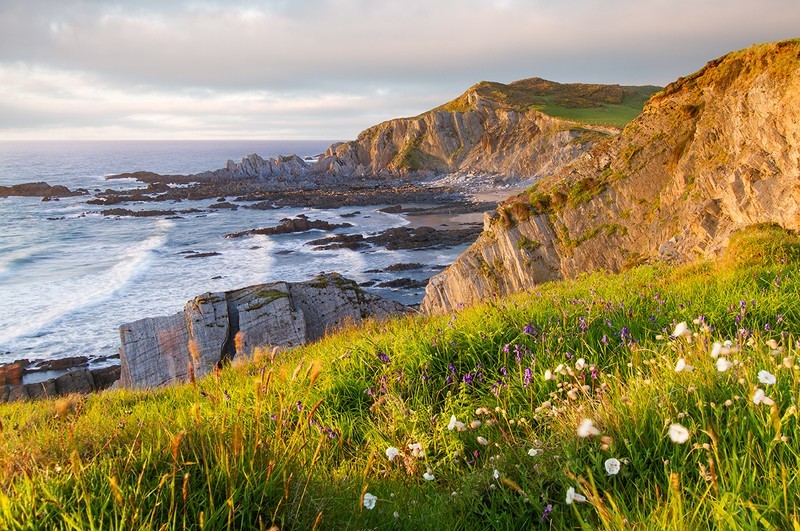 Wild flowers bath in the evening's golden light whilst white horses charge towards the beach at Rockham Beach, Devon.
Rockham Beach is a small sand and pebble beach with rock pools, a few miles north of Woolacombe on the North Devon coast. The steps were washed away during the severe Valentine storms in February 2014, following a long wet winter that had a big impact on the unstable and eroding cliffs surrounding the beach.