Rows of Straw Winkleigh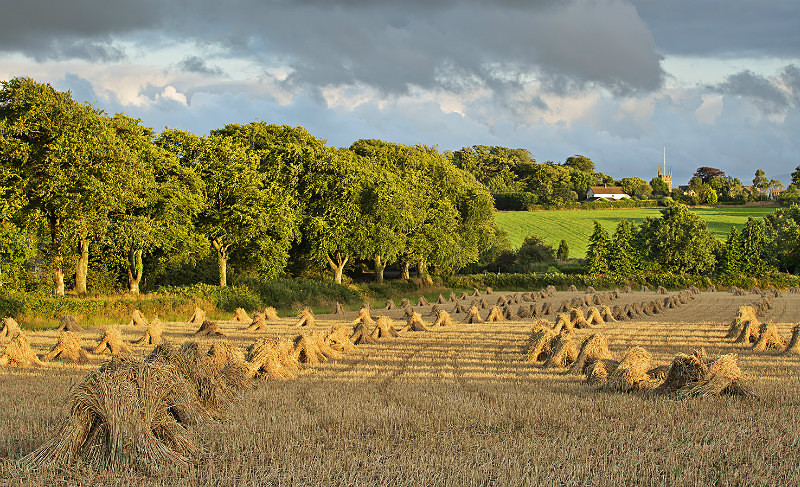 Golden light speads across the fields whilst the straw stacks stand tall drying on a cool summer evening at Winkleigh, Devon.
Winkleigh is a civil parish and small village in Devon, England and is part of the local government area of Torridge District Council. During World War II, the RAF Winkleigh Airfield was used by the RNAF from 1944 as the main training Centre in the UK after Norway shifted from Little Norway in Toronto Canada to re-locate the training facilities to a place nearer to the War.