Simonsbath Valley Flowers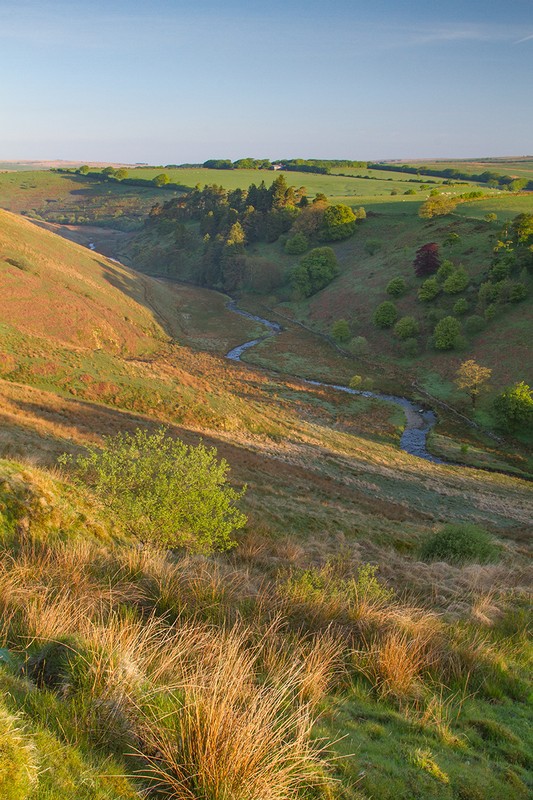 The morning's golden light hits the steep sided valley whilst the water's of The River Barle slowly flow by at Simonsbath, Exmoor.
Simonsbath is a small village high (1,250 feet (381 m) above sea level in the valley of the River Barle) on Exmoor in the English county of Somerset. It is the principal settlement in the Exmoor civil parish, which is the largest and most sparsely populated civil parish on Exmoor, covering nearly 32 square miles (83 km2). The River Exe rises from a valley to the north, and the River Barle runs through the village and is crossed by a triple-arched medieval bridge that was extensively repaired after floods in 1952.