Wetward Ho Storm Approaches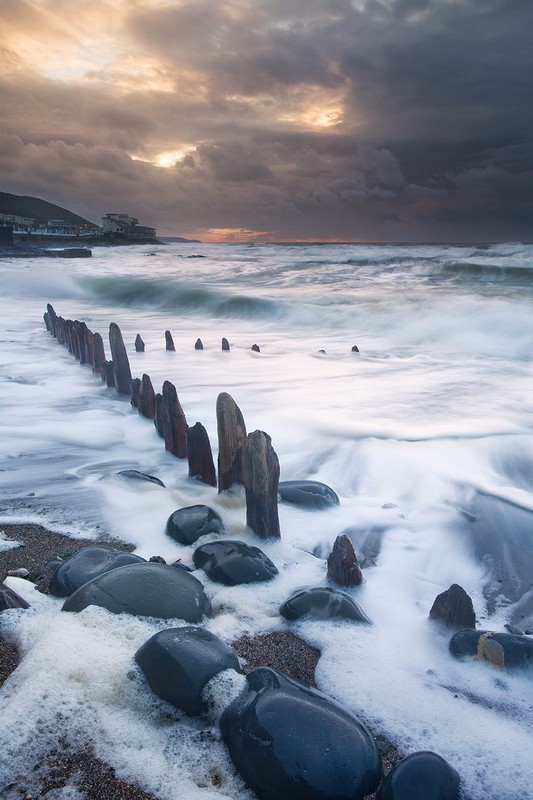 As dark black storm clouds approach, giant white horses charge towards the sandy beach at Westward Ho!, Devon.
Westward Ho! is a seaside village near Bideford in Devon, England. The A39 road provides access from the towns of Barnstaple, Bideford and Bude. It lies at the south end of Northam Burrows and faces westward into Bideford Bay, opposite Saunton Sands and Braunton Burrows. Westward Ho! is noted for its unusual place name. The village name comes from the title of Charles Kingsley's novel Westward Ho! (1855), which was set in nearby Bideford.